An innovative online currency exchange is
launched by Ultimate Currency Exchange.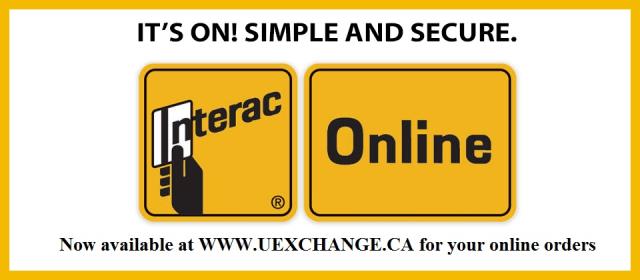 Ultimate Currency Exchange (www.uexchange.ca) a leading Canadian currency exchange company, is pleased to announce the launch of an innovative online service. Through this new online system, everyone in Canada will now have access to the same competitive rates and services, right from the comfort of their home.

Breaking traditional geographical boundaries, this new online service by the Ottawa based company, will allow customers from anywhere in Canada to order foreign currency online, and have it conveniently delivered to their home. UCE promises competitive exchange rates, beating the major banks' posted rates; a promise they have always kept.
Local Ottawa customers may also use this service to purchase online, or to make an advance order before visiting the store, ensuring their requested foreign currency is ready and available for pick up with no delay. They can choose to either pay at the store, or online. If paying online by Interac online, they have the option to lock the rates, for up to 3 days in advance. The ever fluctuating rates in the exchange business are now a worry of the past, with which UCE customers no longer have to deal with.
The scarcity of currency exchange stores in small cities and rural areas, leads people with no option but to visit their banks, usually resulting in unfavourable rates for the people and profits for the banks. Canadians can now buy foreign currency through UCE's website, combining the convenience of timely and secure home delivery, with the benefits of unmatched competitive exchange rates.
Currency Exchange Calculator
Get In Touch With Us Today
For all your currency exchange enquiries, please text, call or send us a message below.
Text: You can now contact or order to us by sending a text to 613-596-5505.

Phone: 613-596-5505
Email: enquiry@uexchange.ca
Submit Enquiry
This table provides you a quick comparison between the exchange rates of the big five Canadian banks and ours...Read More

Going on a holiday? Traveling for a business trip? Or just came back home? Ultimate Currency Exchange buys and...Read More

You can order online to make sure that your required foreign currency is available for pickup when you come at our store...Read More