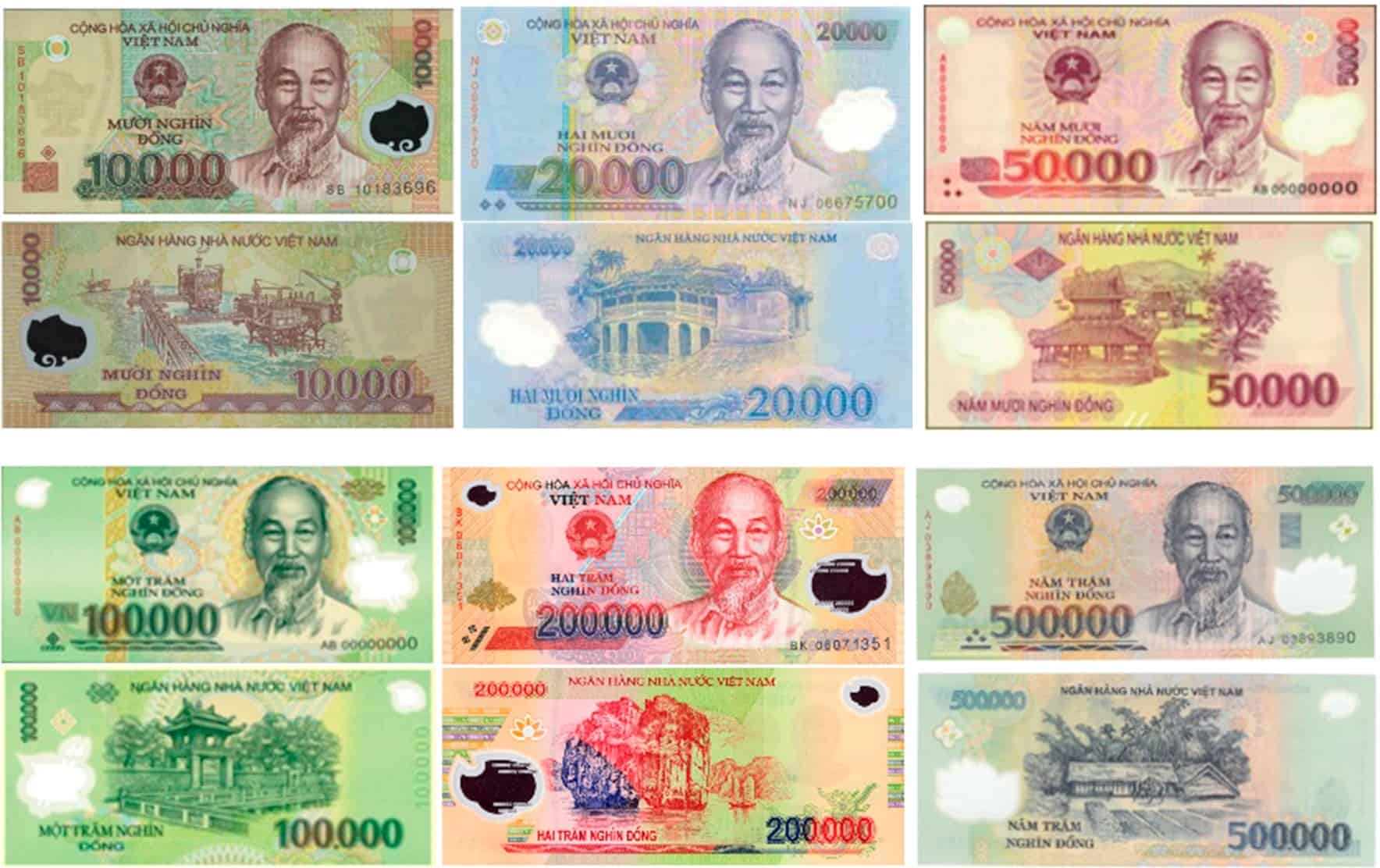 Buy Vietnamese Dong
UCE buy and sell Vietnamese Dong. You can order online, by phone or just simply visit any of our branches and buy the Vietnamese Dong. Fill in our Online Order Form or call us to order any specific bills of Vietnamese Dong that you need.
In 2003 Vietnam began replacing its cotton banknotes with plastic polymer banknotes, claiming that this would reduce the cost of printing. Currently, there are banknotes of 10,000, 20,000, 50,000, 100,000, 200,000 and 500,000 Vietnamese dongs. Most of the times they are allable at UCE to order. If you have a currency question or requirement, please visit our branches or contact us for further information.
About Vietnamese Dong
The dong (currency code: VND) has been the currency of Vietnam since May 3, 1978. It is issued by the State Bank of Vietnam. The dong was also the currency of the predecessor states of North Vietnam and South Vietnam, having replaced the previously used French Indochinese piastre.
The Vietnamese dong has increasingly moved towards exclusively using banknotes; as of 2012 the use of coins has decreased greatly, and since 2014 coins are generally not accepted in retail, but will still be accepted in some, but not all, banks. The word dong is from broze the same matterial which the pennies were made. The term refers to Chinese bronze coins used as currency during the dynastic periods of China and Vietnam.
Order Vietnamese Dong now!
Order any of our available banknotes of 10,000, 20,000, 50,000, 100,000, 200,000 and 500,000 Vietnamese dongs online or by phone to ship to your address anywhere in Canada.
Buy Vietnamese Dong in-person!
Visit any of our branches in Toronto or Ottawa to buy Vietnamese dongs in-person. It is better to call us in advance to put a hold.
Currency Exchange Calculator
Get In Touch With Us Today
For all your currency exchange enquiries, please text, call or send us a message below.
Text: You can now contact or order to us by sending a text to 613-596-5505.

Phone: 613-596-5505
Email: enquiry@uexchange.ca
Submit Enquiry
This table provides you a quick comparison between the exchange rates of the big five Canadian banks and ours...Read More

Going on a holiday? Traveling for a business trip? Or just came back home? Ultimate Currency Exchange buys and...Read More

You can order online to make sure that your required foreign currency is available for pickup when you come at our store...Read More